Pueblo of Laguna Launches Community Resource Guide
June 26, 2015 - Nathania Tsosie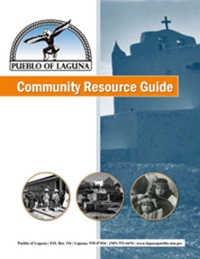 On June 26, 2015 the Institute for Indigenous Knowledge & Development (IIKD) joined the Pueblo of Laguna in celebrating the completion of the 2015 Pueblo of Laguna (PoL) Community Resource Guide (CRG) at the Route 66 Casino Hotel.
The CRG was the result of over two years of collaboration between IIKD and the PoL to create a user-friendly and comprehensive list of the organizations, institutions, and businesses that serve children, families, and elders throughout the Laguna area.
The guide includes a broad range of resources from social services, health, law enforcement, public safety, education, environment, government, and the local business community.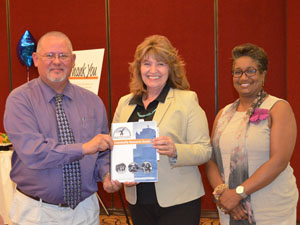 The CRG highlights Laguna history and culture by showcasing historic photographs courtesy of the Laguna Public Library. Community Health Representatives will distribute the CRG to 1,400+ households across Laguna's seven villages and will assist community members in using the guide.
The PoL hopes to use the guide as a starting point for developing a smart phone app. Design and publication of the CRG was co-funded by Molina Healthcare of New Mexico, Inc. and IIKD.
Contact CNAH
MSC07 4246
1001 Medical Arts Ave NE
Albuquerque, NM 87102
Physical Location:
Integrity Building
2nd Floor